28.11.2019
RADA Business launches new one-to-one coaching programmes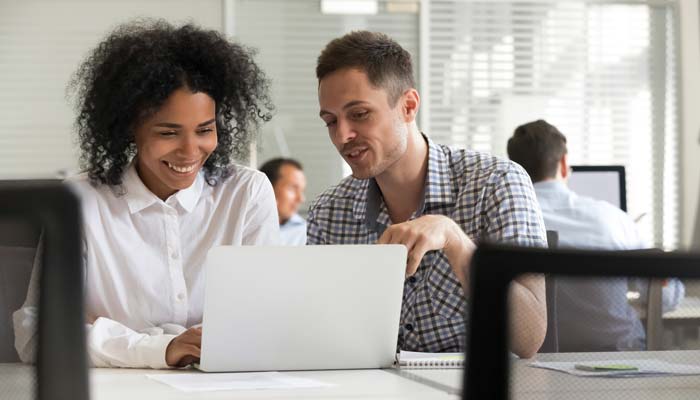 RADA BUSINESS, the commercial arm of the renowned Royal Academy of Dramatic Art, has expanded their bespoke training portfolio, offering an extended range of one-to-one coaching programmes for leaders, which meets client demand.
The leading global training and consultancy provider is now providing three types of one-to-one coaching programme: Elite Performance, Performance Coaching, and Communication Skills Coaching.
The coaching programmes target the full range of leadership levels from managers to c-suite executives, building on the techniques used by actors and delivered by RADA Business' expert tutors to enable participants to be the most successful version of themselves in business. As with all RADA Business training, mastering body, breath and voice techniques are at the core of the programmes, as well as providing the opportunity to rehearse and try-out ways to apply these learnings to everyday corporate life.
The first new programme to launch is the Elite Performance Programme, aimed at senior leaders going through a career transition, or complex organisational change. It equips them with the skills and techniques to establish their corporate presence and remodel their behaviour. Business leaders are invited to gain insight on all aspects of their leadership, and how they're showing up in every fragment of their work life, to enable them to achieve greater visibility and effectiveness. The training takes place over an intensive three, six, nine, or 12-month period. Delegates receive undivided access to RADA Business' lead performance directors and additional experts from across the RADA network. A devised, bespoke learning journey meets their long-term and immediate workplace needs, which can include opportunities to attend senior courses like The Leading Role - to discover how to embody leadership.
The Performance Coaching Programme is the second new coaching programme to launch for senior leaders and managers wanting to solve a broad range of communications challenges. Following a diagnostic call to establish what participants hope to achieve, it aims to transform their personal performance in the workplace over a suite of eight, two-hour sessions. Business professionals engage in practical exercises, exploring challenges around communication and behavioural skills in order to develop their leadership presence. Moving beyond communication skills training, this programme gives a holistic view of leadership performance and offers leaders an experiential package. It provides invaluable insights into the current performance of business professionals, so that they can transfer new behavioural skills to the next level of leadership.
The third programme on offer is Communication Skills Coaching. Participants are matched with a tutor depending on the specific communication skills they wish to master such as vocal presence, gravitas, confidence, or public speaking for work or personal occasions. Senior managers will embark on a journey, tailored to them, grounded in practical exercises and techniques. People can have as many sessions as they require.
Jenny Stephens, Client Director at RADA Business comments: "We're delighted to expand our one-to-one coaching offer, with a flexible range of programmes to choose from that can be tailored to suit individual needs and challenges. It's a brilliant way for the senior leaders of today and the leaders of tomorrow to learn new techniques and skills, which they can put into practice in a corporate setting.
"We're hoping to capture the interest of new clients following our programme expansion, but we also hope the new offers will provide an exciting new training experience for people who are looking for the next step in their RADA Business journey. We're moving beyond theory, teaching professionals how to reach their goals and be a leader that others truly want to follow. We want to enable people make real change in their organisations.'

radabusiness.com

Posted by: FMJ
0 comment(s)
Add your comment