09.05.2019
Bringing business etiquette back to the boardroom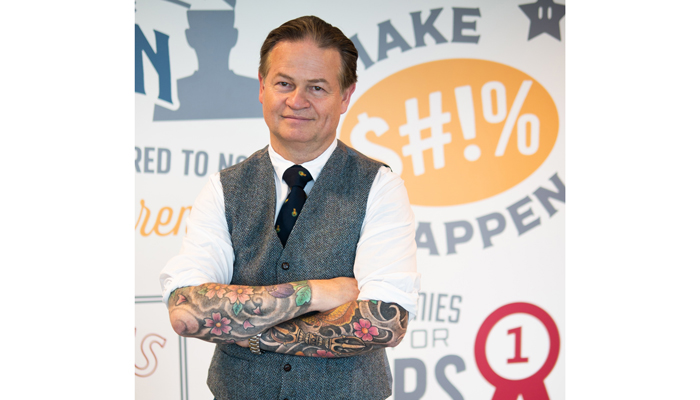 Global business intelligence specialist Creditsafe has announced that it wants to bring business etiquette back to the boardroom and that starts with a group wide ban on mobile phones, tablets and computers in meetings.
2016 saw Creditsafe clamp down on mobile phone use in meetings and three years on the policy has shown such an increase in productivity and creativity that the business with 16 offices across 14 countries has pledged to bring etiquette back to business with a commitment to banning not only phones but all digital technology from meetings.
The business has issued guidelines to its teams entitled "Bringing Business Etiquette Back to The Boardroom." The one page document outlines the acceptable and unacceptable behaviours when it comes to technology in the workplace. Laptops, smart watches, tablets and phones will be a thing of the past in all company meetings.
Creditsafe is an established company, it has been trading for 22 years and holds business data on 320 million companies across the world. In that time the business has reaped the rewards of changes in digital technology and witnessed many of its customers across the globe do the same. However, the downside of over-use of technology can really be felt in meetings.
Creditsafe Group CEO Cato Syversen, said: "The benefits of not having mobile phones in meetings have been felt across the group over the years with more engaged and creative teams. I decided we had to take it a step further because having any kind of technology in a meeting room can be distracting and counterproductive, we become a slave to every beep, ring and buzz. We have a very relaxed office culture across the World, which is widely appreciated by our staff, but we still mean business.
"Having some guidelines written down is important and helps people to be mindful. Just having a laptop in front of you can stop people from engaging in conversation, stop them making meaningful eye contact and negatively impact body language. We are all busy and working on multiple projects, it's important to be present and value other people's time and that means giving them your full attention. If you think a meeting isn't for you get up and leave- I don't want anyone to be sat somewhere wasting their time!"
Gareth Way Group Chief HR Officer, added: "One in four of our staff in the UK have been with us ten years or more. A large proportion of our workforce is made up of people in their twenties and early thirties – to many of them it's second nature to be on their phone, laptop, tablet or scroll through their smart watch throughout the day whether in meetings or not. We want to encourage a culture where people are present and their full attention is given to people who are actually in the room with them. We decided we had to write down some guidelines around this and also around business etiquette and circulate to all our offices. There's no doubt in my mind that it will lead to happier and more productive teams."
Posted by: FMJ
0 comment(s)
Add your comment