21.09.2021
What the Covid-19 winter plan means for employers and the impact on existing policies – Alcumus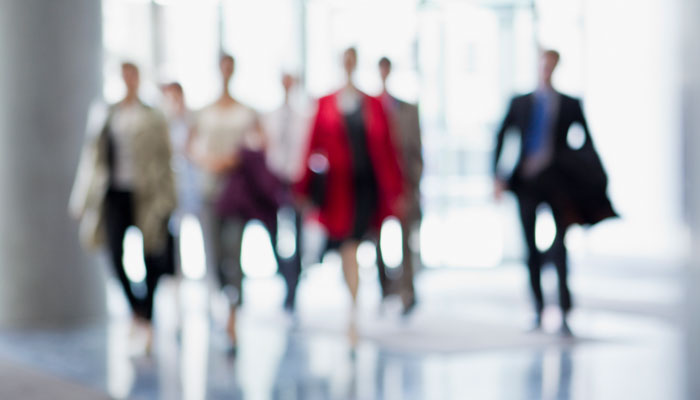 On Tuesday 14 September, Prime Minister Boris Johnson laid out his Covid-19 Winter Plan to the public. Anil Champaneri, Senior HR Consultant and Technical Lead, Alcumus HR and Advisory explains what it means for employers and how it impacts existing policies:
Under Plan A, which includes offering booster doses to individuals who received vaccination in phase one of the COVID-19 vaccination programme, there appears little impact on employers as most restrictions are lifted, but if we moved into Plan B, there could be.
With regards to Plan B, Health Secretary Sajid Javid announced:
Communicating clearly to the public the need for caution

Compulsory face masks in indoor settings

Vaccine passports for certain settings, including nightclubs, large outdoor events and indoor events of more than 500 people. Businesses will be given one week's notice. More guidance on this is to follow to allow businesses to prepare in the event Plan B needs to be activated.

Asking the public to work from home
In respect of the above, there could be a requirement to wear masks at work. Many employers will already allow this as part of their Covid secure measures, but it could become mandatory.
The introduction of vaccine passports would mean that employers would need to train their staff in being able to gather the appropriate information/evidence. The Government is expected to issue to further guidance on this as mentioned above.
1. With regards to vaccines, those in high priority groups and/or over 50, will be offered a booster jab which means potential time out of the office for those employees who take up this offer. Any side effects from those said jabs could mean those staff are also absent from work due to illness.
The Government will continue its vaccine programme, with a particular focus on young people and older people who will receive a booster jab.
The Government has also launched a consultation on protecting vulnerable patients by making COVID-19 and flu vaccinations a condition of deployment for frontline health and wider social care staff in England.
2. Lockdowns
It is understood the Prime Minister is determined not to adopt another lockdown if Covid cases surge, according to multiple Number 10 insiders.
If there was to be a further lockdown, then the impact on employers will be as it was under previous lockdowns.
Traffic light system goes
For much of the pandemic, the Government has had in place a "traffic light" system for travel overseas, with different rules for different categories.
There currently is a green, amber and red list, with the former being for countries posing the least Covid risk and the latter for those where significant risk remains.
This year a raft of new categories emerged, including "green watchlist" for countries that could soon turn amber and "amber plus" which brought tighter rules, adding to the complexity.
On 17 September 2021, The Transport Secretary Grant Shapps announced that this system will be replaced with just two different groups: Countries where travel is permitted and a "red list". The rules for travel from countries and territories not on the red list will depend on your vaccination status. A link for the announcement is available here . The changes will come into effect at 4am on Monday 4 October 2021.
This means employees are more likely to request holiday to travel abroad and there has already been a huge surge in people booking holidays since the announcement.
Masks and working from home could return
Downing Street is most keen to avoid measures that will severely impact the economy as it plans how the Government could respond to a Covid surge as the weather cools.
That means it is determined to avoid another lockdown and reticent on reimposing social distancing rules, which the hospitality industry says cripple pubs and restaurants.
However, mask mandates are one lever the Government is willing to pull if needed, meaning tens of millions of people will be asked to wear them indoors again if Covid surges.
Government guidance urging people to work from home could also be reissued if Covid cases risk overwhelming the NHS. Most employers adapted to home working for staff (where possible) and since measures began easing, many will have adopted hybrid working for their employees.
You can access the formal publication which outlines the full plan here to access.
Add your comment