12.01.2022
Tech companies dominate Glassdoor Best Places to Work in 2022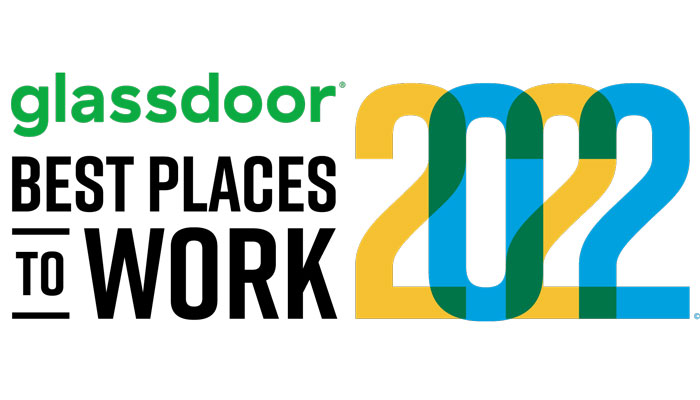 ServiceNow, Immediate Media Company, Abcam and Meta were among the Top Ten winners of Glassdoor's Employees' Choice Awards, honouring the Best Places to Work in 2022 across the UK. Unlike other workplace awards, the Glassdoor Employees' Choice Awards are based on the input of employees who voluntarily provide anonymous feedback on Glassdoor by completing a company review about their job, work environment and employer over the past year.
Tech companies dominate the list with 19 winners, including seven in the top 10. Other industries represented include finance, manufacturing, travel & tourism, construction, media, retail, restaurants and more.
Said Christian Sutherland-Wong, Glassdoor Chief Executive Officer: "The world of work is rapidly evolving, fueled by the pandemic and now millions of workers reevaluating their expectations of employers. This year's Best Places to Work winners are leading the way by listening and responding to employee feedback and reimagining the employee experience to truly put their people first.
"It's inspiring to see these employers step up during the pandemic to expand and grow company cultures where employees feel supported and valued in and out of work. Congratulations to all of this year's Employees' Choice Award winners."
The top ten Best Places to Work in 2022 are:
ServiceNow (4.6 rating)
AND Digital (4.6)
Salesforce (4.6)
Immediate Media Company (4.5)
Abcam (4.5)
McKinsey & Company (4.5)
Adobe (4.5)
VMware (4.5)
Arm (4.5)
Meta (4.5)
Software company ServiceNow claims the #1 spot with a rating of 4.6. Employees called out the company's fantastic culture, potential for opportunities and excellent training. ServiceNow is one of the 25 newcomers to the UK list, 6 of which are among the top 10. Newcomers include AND Digital (No. 2, 4.6) Dishoom (No 12, 4.5 ), Wise (No. 20, 4.4), The Gym Group (No. 25, 4.3), Oliver Bonas (No. 26, 4.3), Octopus Energy (No. 27, 4.3) and Jet2.com (No. 43, 4.2).
Eight employers absent from the 2021 list are rejoining in 2022, including Barratt Developments (No. 30, 4.3; last recognised in 2020), Schuh Limited (No. 36, 4.3; last recognised in 2020), Procter & Gamble (No.44, 4.2: last recognised in 2018) and Mott MacDonald (No.48, 4.2; last recognised in 2017). Google (No. 18, 4.4) is recognised for the eighth consecutive year and is the only employer to make the UK list every year since launch.
The Glassdoor Employees' Choice Awards feature six distinct categories, including honours for the Best Places to Work across the UK, France, Germany and Canada and recognising both large and small to medium companies in the U.S. Winners are ranked based on their overall rating achieved during the past year.
This year, only four employers appear on all five country lists (UK, France, Germany, U.S. large, and Canada): Salesforce (No. 3, 4.6), Microsoft (No. 13, 4.4), Google (No. 18, 4.4) and SAP (No. 19, 4.4).
FULL LIST OF 2022 WINNERS: All winning employers across this year's six categories can be found by visiting:
100 Best Places to Work – U.S.
50 Best Small & Medium Companies to Work For – U.S.
25 Best Places to Work – Canada
25 Best Places to Work – France
25 Best Places to Work – Germany
Add your comment