18.03.2020
Facilities Jobs - Types, Sectors & Key Responsibilities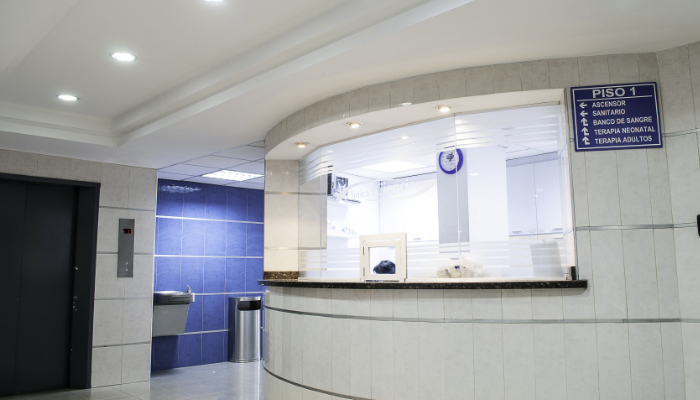 Top Facilities Management Jobs in Major Sectors & Key Responsibilities
In the world of facilities management, maintaining buildings and coordinating day-to-day operations are more than just a duty. It's a talent that requires passion, hard work and dedication to innovate. It is a field that combines skill sets from different areas of learning including architecture, information technology, business management, and engineering.
Although there are different areas where facilities management is required including office buildings, hospitals, retails and schools, all share the need for core services. They all need to be safe, secure, clean, effectively connected to the infrastructures of water, transportation, power, and waste removal. A skilled facility manager requires a great passion for people, their productivity and safety.
As facilities management is a diverse field that combines many disciplines, let's explore key areas of responsibilities in facilities jobs and how they differ in major sectors.
Facilities Jobs in Office Buildings
Here are some of the things a facility manager of the office building is responsible for:
Management of projects, supervise and coordinate the work of contractors.

Ensuring basic yet essential services are well-maintained.

Supervising staff to ensure proactive cleaning, maintenance, and security.

Managing budgets and ensuring cost-effectiveness.

Planning the best allocations of resources and space management of new buildings or re-organising current premises.

Monitoring building renovations or refurbishments.

Forecasting upcoming facility's requirements and needs for future planning.
Facilities Jobs in Retail Industry
The responsibilities of retail facility managers can be summarised in the following key functions:


Upkeep, maintain and repair the building systems in retail locations.

Conducting training sessions for facilities staff.

Communicating and negotiating with outside vendors.

Clearing work orders from retail-based company employees.

Repair work or systems maintenance.

Encouraging team members with assigned tasks.

Providing upward feedback to mentoring and leadership team members.
Facilities Jobs in Health Sectors
As a facility manager of the health sector, you will need to:


Purchase, install and maintain healthcare devices and equipment.

Approve and supervise building modifications, retrofitting, and renovations.

Oversee policies regarding disposing of hazardous materials and general maintenance.

Creation and adherence to an operating budget for the facility.

Interact with healthcare professionals and departmental managers to identify the facility needs.

Define and maintain adherence to HR policies in coordination with human resources.

Engage in the training and drills for the staff.
A career in facilities management is much more than just a regular job with high growth potential. Understand these responsibilities to boost your skills and grab the best opportunities from the top
facilities management jobs
in these growing areas.
Add your comment